A square dance competition attracting more than 35,000 participants nationwide was held at the Shanghai Children's Art Theatre yesterday。
Meanwhile, a survey was released revealing that folk songs are the favorite background music of square dancers above 50 years old。
Started in April, the Mighty Cup competition has hosted more than 500 contests participated by 3,599 square dance teams nationwide. The final winner was from Xianyang in Shaanxi Province.
Square dance is one of the most popular community activities in China. The competition hosted by Standard Foods was in its second-year version.
A survey covering about 30,000 square dancers in over 510 cities found out that dynamic style songs are preferred by middle-aged square dancers, while dancers over 50 years old usually select folk songs as background dancing music, followed by pop music.
The majority of Chinese square dancers are women, while only 12 percent are men, the survey revealed。
Square dance is not only the pastime of seniors in China, but also for people in their 20s, according to the survey.
About 58 percent of woman respondents prefer square dance before 10am, while 65 percent of men said they usually dance between 7pm and 9pm.
In total, 55 percent of female dancers dance at least one hour each time, while 53 percent of men range between 20 minutes and one hour.
Fans and headdress are the most frequently used items for square dancers, and traveling is their favorite leisure time activity, it said.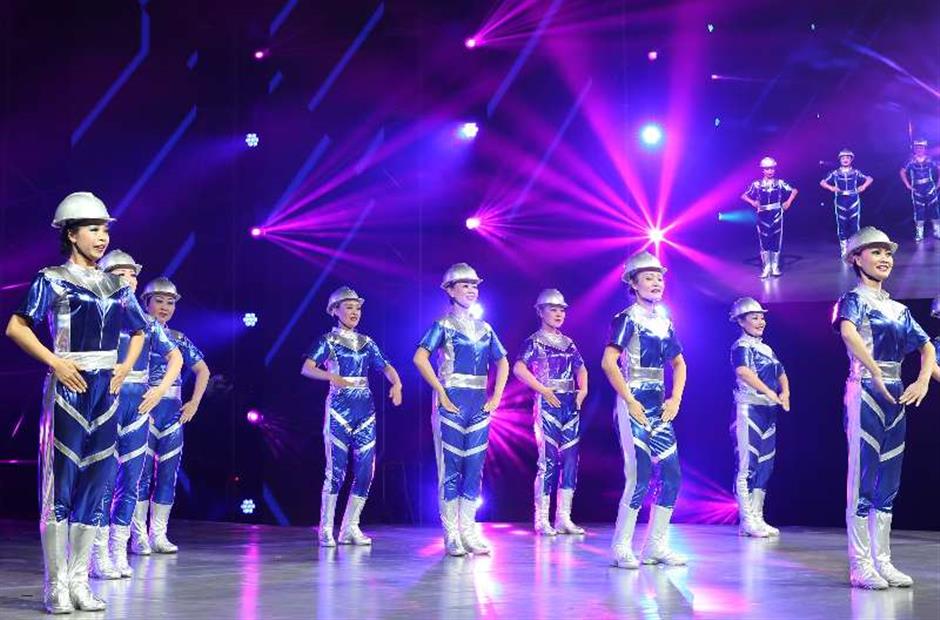 Ti Gong
A square dance competition attracting more than 35,000 participants nationwide is held at the Shanghai Children's Art Theatre。
Source: SHINE Editor: Shen Ke